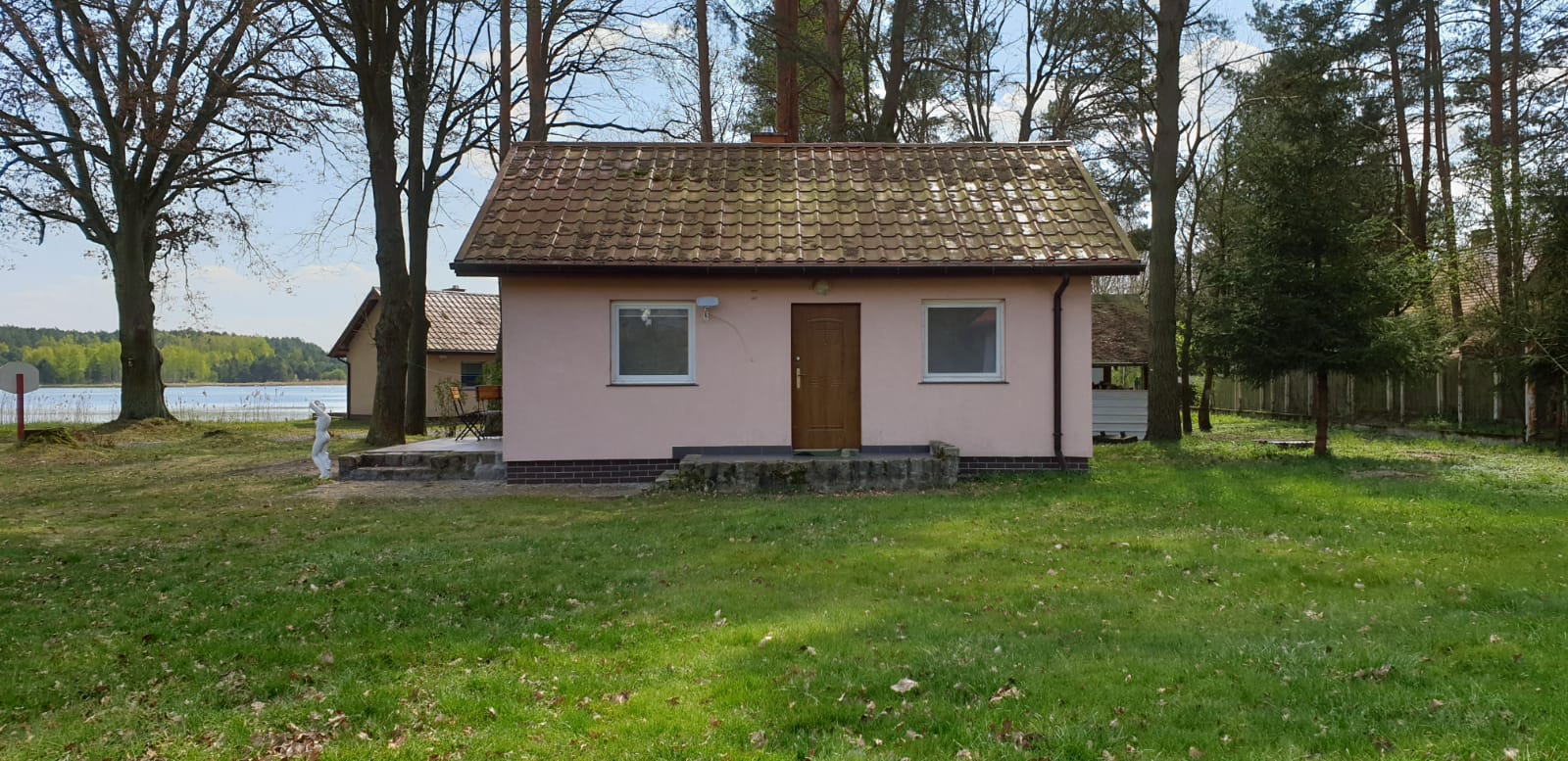 Recreational houses and guest rooms
It is also possible to rent 4 exclusive, 6-bed recreational houses and 2 3, 4-bed guest rooms. There is nothing better than an evening rest in a soft bed, with a mug of coffee (or tea) and the beautiful sound of the forest, which comes to life just in the evening.
Cottages and rooms are fully equipped: TV, beds, kettle, shower ... we can easily accommodate everyone.
Here you can pitch a tent or put a caravan or camper with the possibility of using electricity and a washroom with warm water and indulge in blissful laziness. All worries and fatigue are lost in the rush of bulrush and Jezierzyce forests.
The smell of the sun-warmed tent, the creaking of rubber mattresses, the taste of pasta cooked on a gas stove and in the morning the birds twitter. What more do you need to be happy? Well, maybe a good grilled black pudding.